Freight Audit And Payment Services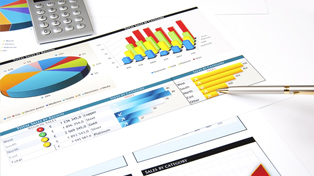 Eliminate Your Freight Bill Overcharges!
If you're not auditing your freight bills, you're overpaying for your freight! It's as simple as that! Carriers make mistakes:
Discounts, base rates, fuel surcharges and accessorial charges are incorrect
Guaranteed shipments are late
Duplicate invoices are sent
If you're not auditing your bills, you're leaving money on the table. At Global Reach Logistics, it's our job to catch these errors for you. There are three major benefits to having us do your freight bill auditing.
Freight Bill Audit Savings
Each and every bill that we process is audited either electronically or by a professional auditor before payment. We'll check for any and all possible overcharges including duplicate invoices, missing or incorrect discounts, late deliveries, inaccurate classifications, incorrect tariffs, wrong mileage and zip codes, accessorial charge errors, extension and addition errors, misrouting for carrier convenience and numerous other factors.
Our typical audit savings, excluding duplicate invoices, is over $4 for each freight bill that we audit! On average, you will reduce your transportation expense 2% by having us eliminate the overcharges mentioned above. And these are savings that have a direct impact on your bottom line.
International Freight Audits
We have extensive experience in auditing international invoices. We maintain a library of FMC ocean freight tariffs and international airfreight rates. We can audit shipments that occur totally outside of the United States such as Intra-Europe or Intra-Asia.
For International air and ocean shipments, we'll examine the airbill for source information, determine the origin and destination, determine if rates are based on pounds or kilos, and determine if freight charges are based on the greater of actual or DIM (dimensional) weights. We'll check the type of service (standard, expedited, etc.), determine if there is any distinction for type of transport (door-to-door, door-to-airport, etc.), check fuel and security surcharges and check any other accessorial charges.
Freight Payment Services
If you're paying your freight bills yourself, your staff is probably spending endless hours processing bills, cutting numerous checks to carriers, and fielding phone calls regarding the payment status of their bills. Independent studies have shown that the cost to perform these tasks is at least $13 per freight invoice. All of that goes away when you let us audit and pay your bills. Carriers can send their bills directly to us. Each week you make just one payment for all of your freight expenses, and we pay all of your carriers immediately. And if they have a question about payment status, they call us, not you. Now your people are freed up to perform the other more important functions they were hired to do.
Management Information
Possibly the most important benefit of our service is the logistics information that's available for analysis and reporting. As we process your bills, we capture over 125 different pieces of information from your freight invoices, bills of lading and delivery receipts. Your data is now available for fast and easy viewing, analysis and report via our unsurpassed web-based tools. After all, the key to business success is how you manage information.